We are pleased to release "Dolibarr Booking Connector" which allows you to connect booking and dolibarr, with which you can manage all the reservations that are generated through your web portal with booking and dolibarr we leave you link to our store so you can acquire our module.
having configured the dolibarr booking connector, the staf and reservation calendar should be created, with which users can make their reservations through the web portal you have for them.
Once these reserves are approved, they will be transferred to Dolibarr so that you can manage the payment of the services provided.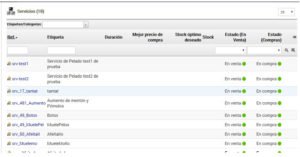 We hope you enjoy this module which will allow you to control and manage your reservation system.